CMN Hospitals Announces Collegiate Cause Innovation Challenge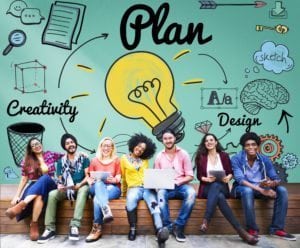 SALT LAKE CITY (Jan. 5, 2017) – Children's Miracle Network Hospitals (CMN Hospitals) today announced the IGNITE Challenge, a collegiate cause innovation competition to help entrepreneurs cultivate the next generation of fundraising concepts. Individuals and teams from four strategically selected academic institutions are invited to submit their ideas designed to impact donor behavior and advocacy. Eligible students must be enrolled at one of the following schools: University of Utah, University of Texas at Austin, Vanderbilt University and The Ohio State University.
A team of participants will compete for a 10-week paid internship (valued at $14,500) at CMN Hospitals' headquarters located in Salt Lake City, along with a budget to further develop and test his or her winning idea. One participant on the winning team will receive the internship, while the other team members will each receive a $500 cash prize.
Registration closes Jan. 22, 2017. Four submissions from each university will be selected to proceed to the semi-finals in February. One team will be selected from each university to proceed to the finals held at CMN Hospitals' annual spring conference in Orlando, Florida. All expenses for the finalists' travel will be covered. The grand prize winner will be announced March 22, 2017.
The Baker Family Foundation, a longtime supporter of CMN Hospitals, is sponsoring the competition. "The Baker Family Foundation has been donating time, talents and funds that have increased the success of our events and benefited our member hospitals for many years," said John Lauck, president and CEO of Children's Miracle Network Hospitals. "With a particular focus on innovative technology and cultural shifts in philanthropy, their support of the IGNITE Challenge has great potential to impact kids across North America as well as college students' perception of charitable giving as they enter the work force in the coming years."
"We believe in the extraordinary work CMN Hospitals extends each day, and we also see how creative fundraising efforts are needed to continue this good work," said Ryan Baker, president of The Baker Family Foundation. "Together we put forth a plan to secure $15 million in new fundraising dollars and believe savvy college entrepreneurs can help us reach this goal. IGNITE allows students to use the creative side of their brains to deliver transformational results. My hope is that students will gain both insight and connections into the world of entrepreneurship and philanthropy."
For more information about the IGNTIE Challenge and Children's Miracle Network Hospitals visit www.IGNITEChallenge.org.
About Children's Miracle Network Hospitals
Children's Miracle Network Hospitals® raises funds and awareness for 170 member hospitals that provide 32 million treatments each year to kids across the U.S. and Canada. Donations stay local to fund critical treatments and healthcare services, pediatric medical equipment and charitable care. Since 1983, Children's Miracle Network Hospitals has raised more than $5 billion, most of it $1 at a time through the charity's Miracle Balloon icon. Its various fundraising partners and programs support the nonprofit's mission to save and improve the lives of as many children as possible. Find out why children's hospitals need community support, identify your member hospital and learn how you can Put Your Money Where the Miracles Are, at CMNHospitals.org and facebook.com/CMNHospitals.
Baker Family Foundation
The Baker Family Foundation provides funding and support to nonprofit organizations in the United States and around the world. The Foundation and its Board of Directors are also directly involved in the community with innovative projects that further its mission to make the world a better place by helping develop effective ways to create awareness by communicating ideas and knowledge.