Staples US Retail Partners with CMN Hospitals to Collect Personal Protective Care Equipment across the United States
SALT LAKE CITY, UT —April 3, 2020 — As the COVID-19 crises deepens, Children's Miracle Network Hospitals® is committed to ensuring 170 children's hospitals have the resources they need to care for the most vulnerable kids. Critical donations are needed to provide protective gear, equipment, charitable care and support services at Children's Miracle Network Hospitals.  Staples US Retail has partnered with CMN Hospitals to collect personal protective care equipment or donations to help local member hospitals fund their greatest needs.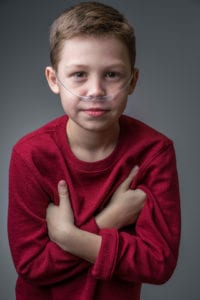 Donations of new, unused, unopened personal protective equipment such as N95 respirator face masks, disposable face masks, face-shield, eye protective wear, isolation or surgical gowns can be dropped off at participating Staples stores. Donations will be shipped to the local Children's Miracle Network Hospital to help caregivers. Protective gear is essential to ensure the safety of hospital workers who are caring for the most vulnerable patients at children's hospitals.
"We are grateful for Staples help to ensure local children's hospitals have the resources they need. Kids can't wait to get treatment. When you donate personal protection equipment or funds through our partnership with Staples, CMN Hospitals are able to keep caregivers and kids safe during this crisis," says Teri Nestel, Interim President & CEO of Children's Miracle Network Hospitals.
Donations can be dropped off only at participating, open Staples stores, or donations are accepted at cmnh.co/staples to help member hospitals fund their greatest needs. Please visit Staples.com for store hours.
Children's Miracle Network Hospitals and Staples are committed to following the safety guidelines outlined by the CDC,  federal, state, and local authorities. Customers should follow appropriate social distancing and other public health guidelines when dropping off PPE donations. Visit http://cdc.gov/coronavirus for more information.
About Children's Miracle Network Hospitals
Children's Miracle Network Hospitals® raises funds and awareness for 170 member hospitals that provide 32 million treatments each year to kids across the U.S. and Canada. Donations stay local to fund critical treatments and healthcare services, pediatric medical equipment and charitable care. Since 1983, Children's Miracle Network Hospitals has raised more than $7 billion, most of it $1 at a time through the charity's Miracle Balloon icon. Its various fundraising partners and programs support the nonprofit's mission to save and improve the lives of as many children as possible. Find out why children's hospitals need community support and identify your member hospital at CMNHospitals.org
About Staples Retail
Staples US Retail supports lifelong achievement for small businesses and consumers with the products and resources they need for continued professional and personal growth. With a focus on community and shared learning, Staples retail locations serve millions of customers from entrepreneurs and small businesses to parents, teachers and students. For more information about Staples US Retail and to stay up to date on weekly deals and events, please visit us in store or online at staples.com®.